The Trip Stick will always take longer to gain a GPS fix the first time it is used this should be no more than 5 minutes. If the device takes more than 5 minutes please check the following.
Power:
Is the power to device working properly?
Is the device plugged into the right kind of power source? Some 12v splitters will have two modes of power (see image) please make sure the device is plugged into a socket capable of ensuring the proper operation of the device.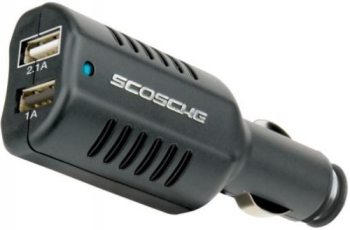 Position
Not all cars are equal and each has it's own nuances. It is therefore essential that during the initial set up of the device you find the optimum location and then stick to it.
There is a ½ metre long lead with the Trip stick, use this to find the optimal position for the device.
Check the device is not obscured by something that could affect the operation of the device.
If using an extension or splitter try not to place the device out the way down by the seat etc.
If you place the device on the dash does it easily gain a signal?
Could the view to the satellite be obscured by trees, buildings, high walls or anything else?
It is also worth just unplugging the device and plugging it back in.  This often works
Motion
If you set off before the signal is gained it will prolong the time it takes to gain a fix.
Move your car to somewhere the Trip Stick can gain a signal and then wait until the GPS signal light starts to flash
If all else fails.
If you have tried all the above then please return the device to Century House, St Johns Avenue, Kidderminster, DY11 6AX and then please email support@fleetinnovations.com with a full overview of your problems. We will endeavour to get a device to you within 24 hours so long as we receive your request before 3pm and excluding weekends.
In the meantime please manually record the length of your trips